Hudson County Area Condo Information
Hoboken
Select an Area
Hoboken, NJ Area Condo Search
Part of the New York metropolitan area, Hoboken is located along the west bank of the breathtaking Hudson River, north of Jersey City and right across from Manhattan, New York City's West Village. If you want to search all Hoboken condos for sale in Hudson County and live in an area with a wide variety of fine dining, upscale shopping, family friend entertainment and endless activities, then the Hoboken, NJ area is the place for you.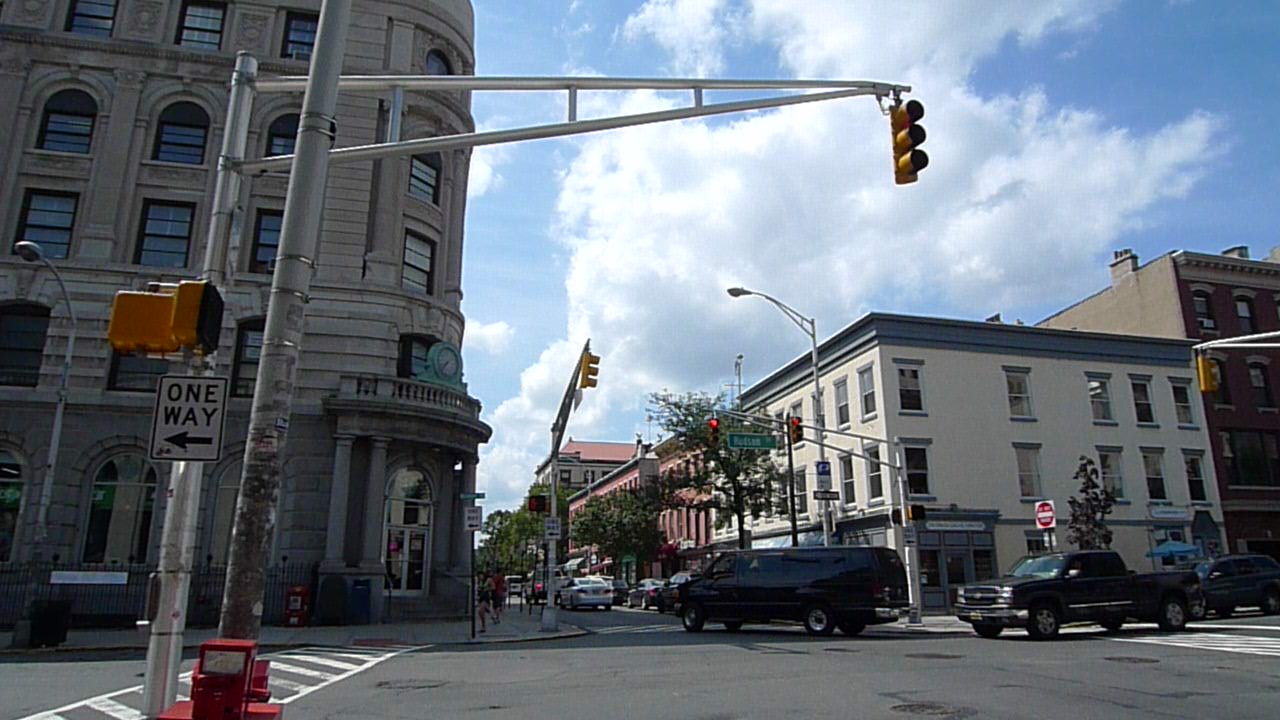 Hoboken, NJ is the Birthplace of Baseball
Baseball fans will be excited to learn that Hoboken held the very first officially recorded game of baseball. The first game took place in 1846 at Elysian Fields between the Knickerbocker Club and New York Nine. Team members to play that day included Henry Chadwick, the journalist who coined the phrase: "America's Pastime". Today, you can visit the historical marker at the intersection of 14th Street and Washington Street, where Elysian Fields once were. Who knows, as you cross the street, you might be going the same path some of the first ball players ran during games!
Schools in Hoboken, NJ
Your children will attend the Hoboken Public Schools, which serves kindergarten through 12th grade, with an average student-teacher ratio of 10 to 2. In 2008, New Jersey Monthly magazine ranked Hoboken High School 139th out of 316 schools statewide.
By buying Hoboken real estate, your children are also eligible to attend two charter schools, Elysian Charter Schools, for grades K-8 and Hoboken Charter School, for grades K-12, as well as numerous private school options. The variety of schooling options in Hoboken are sure to fit your family's needs.
Things To Do in Hoboken
When you relocate to Hoboken, NJ, you will never lack for entertainment. There are community events and entertainment to enjoy, as well as many recreational facilities and area parks. Some of the annual events, recreation facilities and entertainment venues include:
Hoboken Farmer's Market
Hoboken Historic Houses Tour
Hoboken International Film Festival
Hoboken Arts and Music Festival
Hoboken Secret Garden Tour
St. Patrick's Day Parade and Festival
Mile Square Theatre Company Baseball Inspired 1 Act Plays
Feast of St. Anthony
Feast of St. Ann-coming up on the 100 years of celebration in Hoboken
Movies Under the Stars Summer Outdoor Film Series
Church Sqare Park
Columbus Park
Elysian Park-the last remnant of Elysian Fields
Hudson River Waterfront Walkway-"The River Walk"
9/11 Memorial on Pier A to remember the 39 citizens lost that day
Stevens Tech Ice Skating Rink
Transportation in Hoboken
There are many ways to get around Hoboken, from driving your car to catching the bus, but if you work outside the Hoboken area, you will be interested in the other ways to travel around the area:
Hoboken Terminal
New Jersey Transit Hoboken Division
Hudson-Bergen Light Rail
PATH 24 hour subway service to Manhattan
Taxi-a flat fee within city limits and negotiated fee for other destinations
NJ Transit Buses
Zipcar-a car pooling service with pick ups at the Center Parking Garage; you register online to participate
Moving Your Family to Hoboken, NJ
Moving to a new area can be a stressful endeavor; however, with our handy Hoboken Real Estate Relocation Guide, you will have access to an invaluable resource for local information, assistance, and handy numbers-all in one convenient, personalized package. You can also take advantage of our Hoboken Home Buying Guide, for tips on how to find the home of your dreams on the Hoboken MLS, how to make the Hoboken home buying process smooth, and how to figure out the best mortgage for you. If you are ready to start searching homes for sale in Hoboken, NJ, simply contact me, Walter Burns, your expert Hoboken real estate agent.
Condo Buildings
Search nearby businesses, schools and more. Enter a business name or keyword and click search. Then use the arrows to scroll through your results.