Hoboken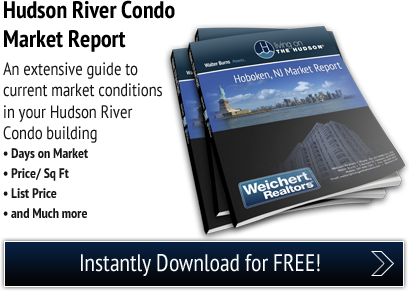 Harborside Lofts
| | |
| --- | --- |
| Price Range: | $450,000 - $2,500,000 |
| Sqft: | 700 - 2,000 |
| Address: | 1500 Garden Street |
| City: | Hoboken |
| State: | New Jersey |
| Zip: | 07030 |
| Area: | Hoboken |
Full Details
Condominium Information for Harborside Lofts in Hoboken, New Jersey
Mini Market report of Harborside Lofts condos for sale. Update 5/16/13
Current Sales Data for Harborside Lofts Condominiums
For the period  01/01/2013 TO 05/16/2013
Number of units sold: 1
Average sales price: $973,000
Average sales price per square foot: $605
Lowest price sale: $973,000 (1500 Garden St Unit 10C Sold on 3/21/13 )
Highest price sale: $973,000 (1500 Garden St Unit 10C Sold on 3/21/13 )
Luxury Living at Harborside Lofts at Hudson Tea
Is it possible to live in luxury in Hoboken and enjoy spectacular views of New York City? Absolutely! When you choose to live at Harborside Lofts at Hudson Tea, you get the best of all worlds. You are literally at the threshold of New York City when residing at Harborside Lofts at Hudson Tea in Hoboken. The team of Real Estate Professionals at Weichert Realtors is ready to guide you into the perfect Hoboken home to fit your lifestyle.
Luscious Amenities Await at Harborside Lofts at Hudson Tea
What does Harborside Lofts at Hudson Tea have to offer potential residents? The answer to this is simple when you look at the numerous things available to residents. The lavish amenities include:

• Modern fitness facility
• Around the clock concierge service
• 6 acres of parks with a children's playground
• Shuttle to PATH
• Waterfront promenade
• Availability of rooftop terraces with spectacular NY City views
• Close proximity to Manhattan Ferry
• Community rooftop pool in the works
• Near Washington Street, with the fantastic bistros, cafes, boutiques, and pubs
• Sinatra Park with trails alongside the Hudson River
Interiors to Cause Envy at Harborside Lofts at Hudson Tea
Living at Harborside Lofts at Hudson Tea will cause your visitors to be envious when they see the luxurious interiors of your Lofts home. When they walk in they will notice fabulous details, such as:

• 13 foot ceilings with exposed beams
• A gourmet kitchen with stainless steel top-of-the line appliances (Viking, Sharp, GE, Bosch,Subzero and Miele)
• Kohler and Grohe fixtures throughout
• Wide plank hardwoods
• Full marble baths and 6ft spa shower with rain heads
• Personal Washer and Dryer
• And more…
The Life of Luxury is Waiting For you to Invest In at Harborside Lofts at Hudson Tea
If you dream of living in Hoboken's north end and it sounds like the kind of Hoboken condominium community that would complement your lifestyle well near Manhattan then Harborside Lofts at Hudson Tea is the perfect fit for you. There are 116 residences (studio, 1,2,3 bedroom) ranging from 680-2500 square feet for you to choose from.
Then contact me, Walter Burns.
I'll be happy to let you know about any available listings as well as answer any questions you might have.
In the meantime, please feel free to check out some of my Hoboken condo buying tools, which have proven quite helpful to Hoboken condo buyers just like you.

Are you thinking about selling your Hudson River condo? Be sure to click the graphic below and I will help you determine the value of your unit.

Content authored by Walter Burns
Harborside Lofts/Hoboken, NJ Real Estate News
Map
Search nearby businesses, schools and more. Enter a business name or keyword and click search. Then use the arrows to scroll through your results.