Hoboken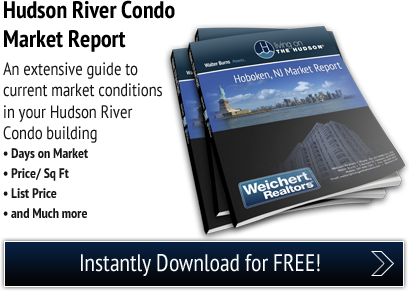 Maxwell Place
| | |
| --- | --- |
| Price Range: | $500,000 - $4,500,000 |
| Sqft: | 700 - 3,500 |
| Address: | 1025 Maxwell Lane |
| City: | Hoboken |
| State: | New Jersey |
| Zip: | 07030 |
| Area: | Hoboken |
Full Details
Condominium Information for Maxwell Place in Hoboken, New Jersey
Mini Market report of Maxwell Place condos for sale. Update 5/16/13
Current Sales Data for Maxwell Place Condominiums
For the period 01/01/2013 to 05/16/2013
Number of units sold: 13
Average sales price: $871,124
Average sales price per square foot: $731
Lowest price sale: $475,000    ( 1025 Maxwell Unit 815 Sold on 3/4/13)
Highest price sale: $1,575,000 ( 1125 Maxwell Unit 1222 Sold on 3/15/13)
Maxwell Place Condos - Fantastic Hoboken Location!
Living in Hoboken's Maxwell Place on the Hudson means living in a fantastic location. Maxwell Place condos and townhomes are not only on the Hudson River waterfront, but also minutes from Manhattan. Maxwell Place in Hoboken, New Jersey features on-site retail along with luxury residences, which enjoy spectacular views of the Manhattan skyline. Walter Burns and the team of real estate professionals at Weichert Realtors are available to help you locate the perfect Maxwell Place on the Hudson condo.
Abundant Conveniences and Amenities for Maxwell Place Residents
As well as enjoying the on-site retail experience, residents will benefit from the close proximity to fine dining, entertainment, parks and arts and culture opportunities around Hoboken and New York City. Potential buyers considering Maxwell Place can choose from glorious studios, 1, 2, or 3 bedroom condos and townhomes with grand fixtures throughout and ultra-sleek kitchens. Living at Maxwell Place on the Hudson River will allow residents access to more great amenities, which include:

• State-of-the-art fitness center
• Rooftop pool and hot tub
• Rooftop courtyard and gardens
• Club Maxwell (private residents' club with entertainment lounge, theatre, game room, and business center)
• Children's playroom
• Shuttle service to PATH
• Around-the-clock Concierge
• Close proximity to Manhattan Ferry
• Availability of indoor deeded parking
No Better Location to Invest In than Maxwell Place on the Hudson River
Living in Hoboken not only affords residents opportunities for fantastic shopping, dining, entertainment and more, but offers all the prospects that exist in New York City. Hoboken, the city where the first ever baseball game was played and On the Waterfront was filmed, is waiting for you to make it your home.
If Maxwell Place sounds like the kind of Hoboken condominium community that would complement your lifestyle well, then contact me, Walter Burns.
I'll be happy to let you know about any available listings as well as answer any questions you might have.
In the meantime, please feel free to check out some of my Hoboken condo buying tools, which have proven quite helpful to Hoboken condo buyers just like you.

Are you thinking about selling your Hudson River condo? Be sure to click the graphic below and I will help you determine the value of your unit.

Content authored by Walter Burns
Maxwell Place/Hoboken, NJ Real Estate News
Map
Search nearby businesses, schools and more. Enter a business name or keyword and click search. Then use the arrows to scroll through your results.