Hoboken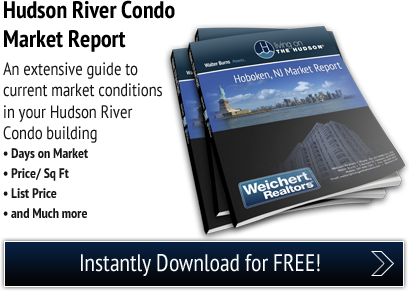 The Sky Club
| | |
| --- | --- |
| Price Range: | $300,000 - $1,000,000 |
| Sqft: | 600 - 2,500 |
| Address: | 700 1st Street |
| City: | Hoboken |
| State: | New Jersey |
| Zip: | 07030 |
| Area: | Hoboken |
Full Details
Condominium Information for Sky Club in Hoboken, New Jersey
Mini Market report of Sky Club condos for sale. Update 5/16/13
Current Sales Data for Sky Club Condominiums
For the period 01/01/2013 to 05/16/2013
Number of units sold: 8
Average sales price: $484,152
Average sales price per square foot: $422
Lowest price sale: $400,000 (Unit 4L Sold on 1/31/13 )
Highest price sale: $550,000 (Unit 3H Sold on 4/30/13)
The Sky Club, Fine Living in Hoboken, NJ
Just minutes from Manhattan on 700 1st Street in the Southwest corner of Hoboken sits the elegant condo building called The Sky Club.  This 17-story Hoboken condo building in New Jersey is one that offers its residents an abundance of luxury living.  The Toll Brothers building provides buyers with the options of 1, 2 or 3 bedroom Hoboken condo homes.  It is the perfect choice for any city-dwelling homeowner.
Amenities at The Sky Club are Outstanding
Looking to find a distinguishing condo home in a fantastic location outside of the hustle and bustle of Manhattan?  The Sky Club is the answer.  The Sky Club offers some of the most opulent amenities and features among the Hoboken condo buildings.  Some of the features residents will enjoy include:
• Expansive 10' ceilings for fantastic Manhattan skyline views
• Large balconies
• Deluxe kitchens
• Hardwood Flooring
• Penthouses on the 16th and 17th floors
• Fantastic Fitness Center
• Pool
• Doorman
• NY Style Bistro
• Retail Shops
• 25,000 sq ft health club featuring an indoor steam room, pool and spa
• Concierge
• Pet Friendly
Fantastic Location, Fantastic Home, The Sky Club
As you look for your new Hoboken condo home, proximity to transportation, to Manhattan and nearby conveniences will most likely be a large factor.  The Sky Club is close to the PATH station, NY Waterway and NJ Turnpike.  No matter where you want to go, you can get there quickly from your condo at The Sky Club.  This fantastic condo building was completed in 2007 and it completely sold out, so finding one of these fantastically located condos is a treasure for you.
Invest in a Hoboken condominium at Sky Club Today!
If Sky Club sounds like the kind of Hoboken condominium community that would complement your lifestyle well, then contact me, Walter Burns.
I'll be happy to let you know about any available listings as well as answer any questions you might have.
In the meantime, please feel free to check out some of my Hoboken condo buying tools, which have proven quite helpful to Hoboken condo buyers just like you.

Are you thinking about selling your Hudson River condo? Be sure to click the graphic below and I will help you determine the value of your unit.

Content authored by Walter Burns
Map
Search nearby businesses, schools and more. Enter a business name or keyword and click search. Then use the arrows to scroll through your results.