North Bergen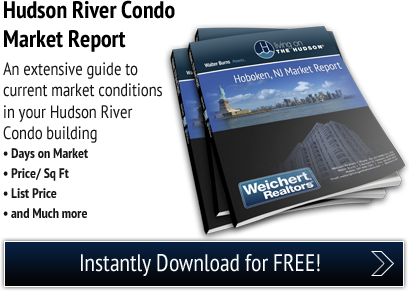 Mirabelle on the Hudson
| | |
| --- | --- |
| Price Range: | $500,000 - $1,000,000 |
| Sqft: | 1,250 - 2,250 |
| Address: | 8125 River Road |
| City: | North Bergen |
| State: | New Jersey |
| Zip: | 07047 |
| Area: | North Bergen |
Full Details
Condominium Information for Mirabelle on the Hudson in North Bergen, New Jersey
Mini Market report of Mirabelle on the Hudson condos for sale. Update 5/16/13
Number of units available:2
Number of pending sales (under contract): 2
Average Days on Market: 130
Average asking price: $384,450
Average living area: 1704 sqft
Average price per square foot: $225
Lowest priced listing: Mirabelle on the Hudson 8125 River Rd Unit 2A North Bergen $269,000
Highest priced listing: Mirabelle on the Hudson 8125 River Rd Unit 6A North Bergen $499,900
Current Sales Data for Mirabelle on the Hudson Condominiums
For the period 01/01/2013 to 05/16/2013
Number of units sold: 0
Average sales price: $0
Average sales price per square foot: $0
Lowest price sale: $ (Unit  Sold on )
Highest price sale: $ (Unit  Sold on )
Mirabelle on the Hudson in North Bergen, New Jersey
If you are looking for a condo in New Jersey that is in an area with a rich ethnic past, then come and look at Mirabelle on the Hudson. This area of North Bergen contains some very interesting attractions with varying histories. The gatehouse and mausoleum at Flower Hill Cemetery, Schuetzin Park (once an Opera house), and the Fritz Reuther Altenheim are all worth seeing. And if these attractions aren't enough, there are facilities and parks with playgrounds, tennis courts, athletic fields, picnic areas and spots for fishing, boating, skating, biking and walking.
Beauty and Privacy Await Inside Mirabelle on the Hudson
When you look at this post-modern style condominium complex from the outside, you may see beauty and grace, but the true splendor awaits you on the inside. The interiors of the condos at Mirabelle on the Hudson will make you glad you call this piece of Hudson County real estate home. The units include:

• Private terraces Large with Direct East Views of Manhattan and Hudson River
• Private indoor garage with 2 allocated spaces
• Elevators
• Large bedrooms with spacious closets (choose from 2 or 3 Bedroom units)
• Master Bathrooms with Limestone Double Vanities and custom cabinetry, as well as, large cast iron soaking tubs and separate glass enclosed showers with custom fixtures
• Open and airy kitchen with state-of-the art appliances, free-standing island, black granite stone countertops and custom Italian cabinetry
• Expansive walls of 1" thick insulated windows for extraordinary views of the Manhattan skyline
• Exotic Brazilian cherry hardwood flooring
• Multi-zone heating system
• Washer and dryer
• 9' ceilings
• High speed Internet
• 5 1/8" double sheet rock between each unit for extra sound proofing
• And much more
Living at the Mirabelle on the Hudson Offers Luxury and Convenience
No matter what type of residence you choose at Mirabelle on the Hudson, there is plenty to make you love the choice. By being a resident of this condominium complex you will benefit from:

• Free Shuttle bus service to the Light Rail
• 24-hour Concierge in the lobby
• Close proximity to the New York Waterway Ferry
• The luxurious lobby with suede and custom wood panel walls and white quartz tile
• Modern exercise room with Plasma TV and Life Fitness machines with individual TVs
• Many shopping and entertainment opportunities close by
Investing in a Mirabelle on the Hudson Condo on the North Bergen Real Estate Market
Mirabelle on the Hudson offers a limited number of units and the time is now to make one of them your home before they are no longer available. With my help as an expert in Hudson County real estate and relocation to the area, you can find exactly what you need quickly and as stress-free as possible.
If Mirabelle on the Hudson sounds like the kind of North Bergen condominium community that would complement your lifestyle well, then contact me, Walter Burns.
I'll be happy to let you know about any available listings as well as answer any questions you might have.
In the meantime, please feel free to check out some of my North Bergen condo buying tools, which have proven quite helpful to North Bergen condo buyers just like you.

Are you thinking about selling your Hudson River condo? Be sure to click the graphic below and I will help you determine the value of your unit.

Content authored by Walter Burns
Map
Search nearby businesses, schools and more. Enter a business name or keyword and click search. Then use the arrows to scroll through your results.