North Bergen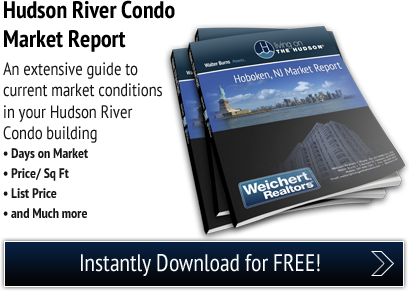 Views at Hudson Pointe
| | |
| --- | --- |
| Price Range: | $500,000 - $850,000 |
| Sqft: | 1,250 - 1,500 |
| Address: | 7400 River Road |
| City: | North Bergen |
| State: | New Jersey |
| Zip: | 07047 |
| Area: | North Bergen |
Full Details
Condominium Information for Views at Hudson Pointe in North Bergen, New Jersey
Mini Market report of Views at Hudson Pointe condos for sale. Update 5/16/13
Number of units available:10
Number of pending sales (under contract): 0
Average Days on Market: 112
Average asking price: $475,090
Average living area: 1180 sqft
Average price per square foot: $402
Lowest priced listing: Views at Hudson Pointe Unit 124 North Bergen $399,000
Highest priced listing: Views at Hudson Pointe Unit 103 North Bergen $579,000
Current Sales Data for Views at Hudson Pointe Condominiums
For the period 01/01/2013 to 05/16/2013
Number of units sold:0
Average sales price: $0
Average sales price per square foot: $0
Lowest price sale: $0 (Unit  Sold on )
Highest price sale: $0 (Unit  Sold on )
Incomparable Extras Are Available at Hudson Pointe in New Jersey
If you are thinking about a move or relocation to a new location, then you should think about starting your search at Hudson Pointe in Bergen County, New Jersey. The real estate available at Hudson Pointe includes something you won't find in Manhattan, which are 2 parking spaces at no additional costs. This coveted amenity will make you very happy after a long day of work and you come home to pull right into your parking spot, instead of driving around and around looking for something or paying enormous fees. Have it all here at Hudson Pointe.
Amenities Abound at Hudson Pointe in North Bergen
A great condo community exists in Bergen County and it's called Hudson Pointe. Living at this prime piece of real estate includes a wealth of amenities, which includes:

• Concierge services
• 16-hour entry security
• Announcement of guests
• Package holding for your convenience
• On-site fitness center
• Outdoor swimming pool (with views of the Hudson River and Manhattan skyline)
• Rooftop garden and deck
Close Proximity to Many Conveniences
With its location in North Bergen, the condo community of Hudson Pointe is close to all Manhattan has to offer. Living at this riverside community includes close access to:

• Lincoln Tunnel
• PATH station (4 in Jersey City providing service to New York City, Newark and Hoboken)
• NY Waterway Ferry (short walk away)
• Hudson-Bergen Light Rail (service all through Jersey City and Bayonne)
• New Jersey Turnpike
• Holland Tunnel
• Routes 1 and 9, I-78, I-280, and I-95
• All the shopping, dining and entertainment options available in New York City
Don't Wait Any Longer To Invest In Your Hudson Pointe Home
If Views at Hudson Pointe sounds like the kind of North Bergen condominium community that would complement your lifestyle well, then contact me, Walter Burns.
I'll be happy to let you know about any available listings as well as answer any questions you might have.
In the meantime, please feel free to check out some of my North Bergen condo buying tools, which have proven quite helpful to North Bergen condo buyers just like you.

Are you thinking about selling your Hudson River condo? Be sure to click the graphic below and I will help you determine the value of your unit.

Content authored by Walter Burns
Map
Search nearby businesses, schools and more. Enter a business name or keyword and click search. Then use the arrows to scroll through your results.