Jersey City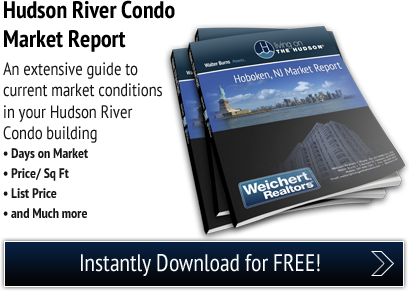 Crystal Point
| | |
| --- | --- |
| Price Range: | $450,000 - $1,000,000 |
| Sqft: | 800 - 1,750 |
| Address: | 2 2nd Street |
| City: | Jersey City |
| State: | New Jersey |
| Zip: | 07302 |
| Area: | Jersey City |
Full Details
Condominium Information for Crystal Point in Jersey City, New Jersey
Mini Market report of Crystal Point condos for sale. Update 5/15/13
Number of units available:1
Number of pending sales (under contract):0
Average Days on Market:26
Average asking price: $1,250,000
Average living area: 1371 sqft
Average price per square foot: $911
Lowest priced listing: Crystal Point 2 2nd St. Unit 705 Jersey City $1,250,000
Highest priced listing: Crystal Point 2 2nd St. Unit 705 Jersey City $1,250,000
Current Sales Data for the Crystal Point Condominiums
For the period 01/01/2013 to 05/15/2013
Number of units sold:5
Average sales price: $900,980
Average sales price per square foot: $828
Lowest price sale: $595,000 (Unit 3007 Sold on 3/15/2013)
Highest price sale: $1,355,000 (Unit 4202  Sold on 3/25/2013)
Crystal Point, a True Gem to Invest In in New Jersey
Living in extreme luxury, means you are living in a Crystal Point condo in Jersey City, New Jersey. This shimmering 42-story building, containing some of the finest Hudson County real estate, is located just 25 feet from the water's edge. With water on 2 sides, the views from each of the 269 Crystal Point condo homes are spectacular and will remain so. After dropping your vehicle with the valet, you will be welcomed into an exquisite lobby, complete with marble floors and chandelier. The lobby also features an excellent restaurant for all your discriminating dining needs. Contact an expert Hudson County realtor to locate the perfect Crystal Point condo in Jersey City for you.
The Crystal Point Condo Homes are Truly Spectacular
You may feel as though you are living in a futuristic environment with the virtual concierge system. Being able to access management, valet and concierge services from your cell phone and/or computer can simplify your life to leave you more room for the important things in your life. Not only does a Crystal Point condo home offer wonderful services, but many amenities that let you experience true luxurious living in this Jersey City real estate location. Extra conveniences and amenities include:

• Concierge Service
• Lobby restaurant
• Valet Parking
• Energy efficiency provided by hidden heat pumps
• Fabulous pool
• Rejuvenating Crystal Spa (thermal bath, sauna, treatment room)
• Fitness center
• Relaxing Lounge
• Entertaining Game Room
• Screening Room
Crystal Point Real Estate Offers an Abundant of Lavishness
Living right on the water's edge with expansive views of lower Manhattan would seem like luxury by itself, but a Crystal Point condo offers so much more. Some of the amenities that accompany Crystal Point real estate include:

• Smart Home Technology capability
• State-of-the-Art Kitchens with Italian Pedini cabinetry
• Bathrooms
• Sweeping Views of the River and Lower Manhattan
• 1, 2, and 3 bedroom condos
• Condos ranging from 800 to 1,817 square feet
• Floor-to-ceiling windows
• Balconies
Investing in a Crystal Point Condo on the Jersey City Real Estate Market
If Crystal Point sounds like the kind of Jersey City condominium community that would complement your lifestyle well, then contact me, Walter Burns.
I'll be happy to let you know about any available listings as well as answer any questions you might have.
In the meantime, please feel free to check out some of my Jersey City condo buying tools, which have proven quite helpful to Jersey City condo buyers just like you.

Are you thinking about selling your Hudson River condo? Be sure to click the graphic below and I will help you determine the value of your unit.

Content authored by Walter Burns
Crystal Point/Jersey City Real Estate News
Map
Search nearby businesses, schools and more. Enter a business name or keyword and click search. Then use the arrows to scroll through your results.