Jersey City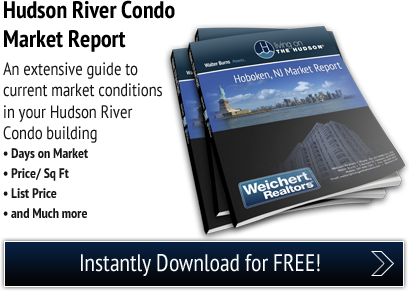 700 Grove
| | |
| --- | --- |
| Price Range: | $400,000 - $750,000 |
| Sqft: | 600 - 1,500 |
| Address: | 700 Grove Street |
| City: | Jersey City |
| State: | New Jersey |
| Zip: | 07302 |
| Area: | Jersey City |
Full Details
Condominium Information for 700 Grove in Hoboken, New Jersey
Mini Market report of 700 Grove condos for sale. Update 5/15/13
Current Sales Data for 700 Grove Condominiums
For the period 01/01/2013 to 05/15/13
Number of units sold: 4
Average sales price: $541,250
Average sales price per square foot: $438
Lowest price sale: $520,000 (Unit 5S Sold on 4/19/13)
Highest price sale: $590,000 (Unit 11J Sold on 3/29/13)
Always Something to Do and See on the Hoboken Real Estate Market
If you are looking for a Hudson County condo that is centrally located to everything you want or need, then 700 Grove is the place for you. Conveniently located close to Hoboken, Jersey City and Manhattan, 700 Grove is the perfect place to live. Residents will benefit from the all the area has to offer and live at an address others can only dream about. The help of a knowledgeable Hudson County REALTOR can make your condo search easier and less stressful.
Invest in a Jersey City condominium at 700 Grove Today!
Not only will residents have the benefit of living at an enviable condominium complex in a prime location, but will enjoy all the gracious amenities that accompany 700 Grove living. Some of the options for residents include:

• State-of-the-art Fitness Facility
• Residents Club with Billiards Table
• BBQ Area in lushly landscaped courtyard
• 24-hour concierge
• Luxurious entrance lobby
• Shuttle service to Ferry, PATH, and NJ Transit
• On-site garage parking
700 Grove Residence Features Will Please Even the Most Discriminating Taste
If 700 Grove becomes your address then you will not only benefit from the location and surrounding conveniences, but the interiors will impress you as well. The extravagant interiors may just make you never want to leave home. Inside the 1+den and 2-BR condos, which start in the $500's, you will find:

• Large and spacious floor-plans with fantastic finishes throughout
• Stainless steel GE Profile Appliances
• Large balconies with impressive views
• Granite Countertops
• Bosch Washer and Dryer
• Luxury spa-like bathrooms with ceramic tile
• Spacious closets
Conveniences of the Surrounding Locations
With 700 Grove being just along the border of Jersey City and Hoboken, there are lots to enjoy, which include:

• Hoboken's Washington St (with pubs, bistros, cafes and eclectic boutiques)
• Views of beautiful Sinatra Park
• Festivals, "Movies Under the Stars" and cultural celebrations in Hoboken
• Liberty State Park and Newport Centre Mall in Jersey City
• Broadway Plays, Museums, Shopping, Art Galleries and a plethora of dining and entertainment options in New York City
• Easy access to Manhattan via:
o Exchange Place PATH station
o NY Waterway Ferry
o NJ Turnpike
o Bus Stations
Don't Wait Too Long To See What's Waiting For You at 700 Grove
Whether you are relocating to New Jersey and just starting your search or have been looking for a while, 700 Grove is the only place you need to look. With the fabulous interiors, luxury amenities at the complex and the prime location, 700 Grove is perfect.
Investing in a 700 Grove Condo on the Jersey City Real Estate Market
If 700 Grove sounds like the kind of Jersey City condominium community that would complement your lifestyle well, then contact me, Walter Burns.
I'll be happy to let you know about any available listings as well as answer any questions you might have.
In the meantime, please feel free to check out some of my Hoboken condo buying tools, which have proven quite helpful to Hoboken condo buyers just like you.

Are you thinking about selling your Hudson River condo? Be sure to click the graphic below and I will help you determine the value of your unit.

Content authored by Walter Burns
Map
Search nearby businesses, schools and more. Enter a business name or keyword and click search. Then use the arrows to scroll through your results.