Edgewater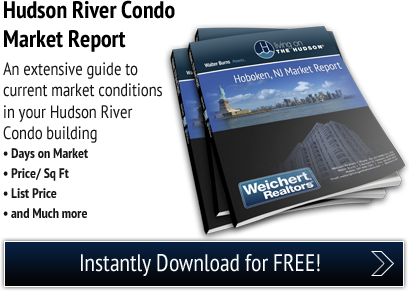 Independence Harbor
| | |
| --- | --- |
| Price Range: | $350,000 - $950,000 |
| Sqft: | 700 - 2,000 |
| Address: | Independence Way |
| City: | Edgewater |
| State: | New Jersey |
| Zip: | 07020 |
| Area: | Edgewater |
Full Details
Condominium Information for Independence Harbor in Edgewater, New Jersey
Mini Market report of Independence Harbor condos for sale. Update 5/17/13
Number of units available:9
Number of pending sales (under contract): 8
Average Days on Market: 89
Average asking price: $405,778
Average living area:920 sqft
Average price per square foot: $441
Lowest priced listing:201 Nelson Ct Edgewater $227,000
Highest priced listing: 309 Nelson Ct Edgewater $698,000
Current Sales Data for Independence Harbor Condominiums
For the period 01/01/2013 to 05/17/2013
Number of units sold:9
Average sales price: $478,778
Average sales price per square foot: $414
Lowest price sale: $270,000 (Sold on 5/6/13)
Highest price sale: $750,000 (Sold on 5/14/13)
Independence Harbor, a Prime Edgewater Waterfront Community
This Edgewater community, built of steel and concrete, is in a prime location along the New Jersey waterfront. Independence Harbor is mere minutes from all that New York City has to offer via the Lincoln Tunnel and George Washington Bridge, as well as the ferry and NJ Transit. With its close proximity to NYC, the views of the Manhattan skyline are some of the best. Built by Hartz Mountain Industries, this cluster of 6-story condominium buildings is located on a 1500 foot pier in the Hudson River, which is the former site of the Ford Motor Company.
Fabulous Features and Sophisticated Style For the Edgewater Real Estate Market
The striking low-rise condominium community of Independence Harbor sits on 25 acres, right on the Hudson River. There are over 500 condo homes ranging from 1 – 2 Bedrooms (simplex, duplex and studio) and some 3 Bedroom units available. The exterior may draw you in, but the interiors will make you stay and call this piece of New Jersey real estate home. What you'll find inside includes:

• Beautiful bay windows
• Wall-to-Wall Carpeting
• Private Terraces
• Ceramic Tile
• Spacious Closets
• Cathedral Ceilings
• Washer/Dryer in Units
• Wood-Burning Fireplaces (in Penthouse units)
• Gourmet style kitchens (with European style cabinetry, GE Dishwasher, GE Microwave, GE frost-free refrigerator, breakfast bar and some have stainless steel appliances)
• Spa-like retreat bathrooms (with separate showers in the master bath, fixtures by American Standard, pedestal sinks in the powder rooms, ceramic tile flooring, and a mirrored wall)
Gracious Amenities for Residents to Enjoy
If you decide to leave the splendor of your Bergen County condo to enjoy the great on-site and surrounding amenities, you won't believe how much there is to do. Independence Harbor offers:

• A 24-hour gatehouse
• Clubhouse with a gym and party room
• 3 tennis courts
• Outdoor pool and Jacuzzi
• Garage parking
• On-site management office
• Access to the magnificent Riverfront Walkway
• Close walking proximity to the Edgewater Commons (with Starbuck's Pathmark, Barnes & Noble, and more)
• New movie theater to the south
• A promised development of an entertainment and chic shopping center.
Why Should Independence Harbor Be the First Choice?
While other New Jersey condo communities remain the same, Independence Harbor continues to flourish in improvements and enhancement, with a condo board to ensure resident contentment. This is not the highest priced community on the Gold Coast, but Independence Harbor is competitive in gracious amenities and lavishness. The steel and concrete construction of this New Jersey condo community surpasses the other developments in structural strength, which can be priceless in the event of hurricane conditions or other environmental changes.
Independence Harbor Welcomes You Home to the Edgewater Real Estate Market
If Independence Harbor sounds like the kind of Edgewater condominium community that would complement your lifestyle well, then contact me, Walter Burns.
I'll be happy to let you know about any available listings as well as answer any questions you might have.
In the meantime, please feel free to check out some of my Edgewater condo buying tools, which have proven quite helpful to Edgewater condo buyers just like you.

Are you thinking about selling your Hudson River condo? Be sure to click the graphic below and I will help you determine the value of your unit.

Content authored by Walter Burns
Map
Search nearby businesses, schools and more. Enter a business name or keyword and click search. Then use the arrows to scroll through your results.