West New York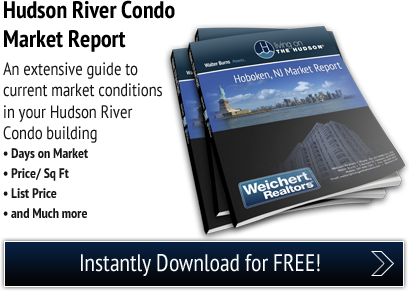 Grandview II
| | |
| --- | --- |
| Price Range: | $450,000 - $950,000 |
| Sqft: | 800 - 1,750 |
| Address: | Avenue at Port Imperial |
| City: | West New York |
| State: | New Jersey |
| Zip: | 07093 |
| Area: | West New York |
Full Details
Condominium Information for Grandview II in West New York, New Jersey
Mini Market report of Grandview II condos for sale. Update 5/16/13
Current Sales Data for Grandview 2 Condominiums
For the period  01/01/2013 to 5/16/2013
Number of units sold: 4
Average sales price: $559,975
Average sales price per square foot: $431 sqft
Lowest price sale: $350,000 (20 Ave @ Port Imperial Unit 520  Sold on 1/15/13 )
Highest price sale: $710,000 (20 Ave @ Port Imperial Unit 203   Sold on 3/14/13 )
Grandview II at Riverwalk Truly Lives Up to Its Name
Grand views are exactly what you think of when you tour one of the fabulous condos at Grandview II at Riverwalk. Having spectacular views of the Manhattan skyline and Hudson River from your window, makes everyday a waking pleasure. This New Jersey condo community is close to everything and steps from all the conveniences you need to make daily life easier. Being a part of the Port Imperial area allows you to enjoy all that it has to offer.
Amenities For a Grandview II Living Experience in West New York
Once you become a resident of this prestigious New Jersey condo community, you have the benefit of the great amenities the building has to offer. Come home each day to:

• First-rate Concierge Service
• State-of-the-art Fitness Facility
• Conference/Event Room
• Waterfront Promenade just outside
• Fabulously appointed interior spaces with modern appliances and upscale extras
• Luxury shopping just outside
• Close to Manhattan for all the dining, shopping, entertainment, nightlife and cultural attractions it has to offer
• Championship golfing nearby
• Parks for running, walking, roller blading, or relaxing
Easy Transportation from Grandview II at Riverwalk
As a resident of Grandview II at Riverwalk, your daily commute will be one less worry because there are plenty of travelling options. To get around the area or into Manhattan, residents can use:

• New York Waterway Ferry (short walk away and arrives in Manhattan in 8 minutes)
• New Jersey Transit Buses (to New York City and Edgewater/Fort Lee)
• Hudson-Bergen Light Rail (service to Hoboken PATH and RR terminal, Jersey City's Exchange Place and PATH, Bayonne, and Newport Center Mall)
• Just minutes by car from the Lincoln Tunnel, New Jersey Turnpike, Routes 1, 9, 3, 46, I-95, I-78, I-280 and the Garden State Parkway
Invest In Convenience and Luxury at Grandview II at Riverwalk
As an expert in Hudson County real estate, I can help you find the perfect condo at Grandview II at Riverwalk to meet all your needs. We can sort through the homes ranging in size from 849 sq ft to over 3000 sq ft to find you the amount of space you need.
If Grandview II sounds like the kind of West New York condominium community that would complement your lifestyle well, then contact me, Walter Burns.
I'll be happy to let you know about any available listings as well as answer any questions you might have.
In the meantime, please feel free to check out some of my West New York condo buying tools, which have proven quite helpful to West New York condo buyers just like you.

Are you thinking about selling your Hudson River condo? Be sure to click the graphic below and I will help you determine the value of your unit.

Content authored by Walter Burns
Map
Search nearby businesses, schools and more. Enter a business name or keyword and click search. Then use the arrows to scroll through your results.