Guttenberg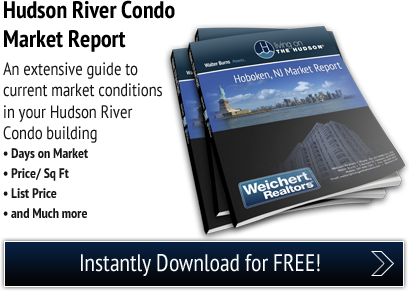 Bull's Ferry
| | |
| --- | --- |
| Price Range: | $450,000 - $2,000,000 |
| Sqft: | 1,250 - 4,500 |
| Address: | Lydia Drive |
| City: | Guttenberg |
| State: | New Jersey |
| Zip: | 07093 |
| Area: | Guttenberg |
Full Details
Condominium Information for Bull's Ferry in Guttenberg, New Jersey
Mini Market report of Bulls Ferry condos for sale. Update 5/15/13
Current Sales Data for Bulls Ferry Condominiums
For the period 01/01/2013 to  05/15/13
Number of units sold:3
Average sales price: $585,666
Average sales price per square foot: $322
Lowest price sale: $495,000 (Unit 125 Sold on 4/3013)
Highest price sale: $740,000 (Unit 60 Sold on 3/18/13)
Bulls Ferry Neighborhoods Offer Great Luxury Living Experiences
Wake each day surrounded by luxury at your waterside townhome condo community when you choose to reside at Bulls Ferry. Located in the town of West New York, this exclusive community, along with Jacobs Ferry, is comprised of 510 townhome condo homes situated throughout small neighborhoods. The luxurious neighborhoods feature courtyards, lush gardens, walkways, tree-lined streets with decorative street lamps and all just one mile from Manhattan. Residents can also enjoy outdoor tennis courts, 2 swimming pools and beautiful cabanas.
Layouts of Bulls Ferry Townhome Condos
Being a resident of the community with the 1999 Gold Award winning design "Community of the Year Award" allows you to have several options of home layouts. Ranging in price from $595,000 to $3,000,000, there is something to fit each budget. The layouts available at Bulls Ferry include:

o Bergen Layout: 2 BR, 2.5 Bath Duplex 1450 sq ft
o Chatham Layout: 2 BR, 2.5 Bath, Duplex with family room above the kitchen, 1792 sq ft
o Fulton Layout: 3 BR, 2.5 Bath, Duplex w/ private elevator, 2300 sq ft
The Features are Plentiful at Bulls Ferry
With the close proximity to Manhattan, the views at Bulls Ferry are stunning. The limitless entertainment options so close by are enticing, but with all the wonderful amenities available to you on a daily basis you may just want to stay at home. The units feature:

• Private Garages with direct access into home and remote control garage door opener
• Elevated Ceilings
• Home Security System
• Remarkable staircases with solid oak railing
• Impressive cabinetry
• Designer chrome lighting
• State-of-the-art appliances (G.E. profile Series Gas range, Microwave, Dishwasher (multi-cycle with pot scrubber) and Side by side built-in refrigerator with ice –maker)
• On-site management
• Stunning views of Manhattan and the Hudson River
• Daily Shuttle service to the Port Imperial Ferry during rush hour
• Elegant brass hardware and brasstone kickplate on front door
• Brass lantern at exterior of front & rear doors
• Separate laundry area (with super-capacity washer and gas dryer)
• Ventless gas burning fireplace with attractive mantles
• Impressive Ceramic flooring
• Dupont Corian countertops
• Outstanding Bathrooms (Master bath features Kohler bath fixtures, polished marble walls in tub and/or shower areas, Jacuzzi Whirlpool tub, tub platform and marble surround, enclosed stall shower, twin vanities) and (Chrome /brass packages in all powder rooms & baths)
• Central air conditioning and heating –(2 zones)
• Energy Efficiency with climate control day/night automatic setback clock thermostat and a 75 gallon energy efficient gas hot water heater
The Bull's Ferry Community Amenities Will Make you a Lifelong Resident
Not only do the units at Bulls Ferry have fantastic options, but the entire community does as well. Residents will enjoy the riverside promenade, in addition to:

• 24-hour security
• Outdoor pools and cabanas
• Outdoor children's playground
• Gyms close by
• Easy bus access to New York City
• Electric, telephone and fiber-optic cable service placed underground
• Beautiful tree-lined streets
• Close proximity to the Lincoln Tunnel, NJ Turnpike, Newark International Airport, and the Hudson Bergen Light Rail
• Near attractions (Statue of Liberty, Liberty State Park, Liberty Science Center, Ellis Island, the Meadowlands, Hoboken's Washington Street)
• Close to shopping and more (National Amusements Edgewater Multiplex Cinemas (16 screens), Edgewater Commons Center with Target, Pathmark, Barnes & Noble, Starbucks, McDonalds, Target, OutBack, the upscale Shops at City Place - a 160,000 sq. ft. Main Street-inspired shopping mall (The GAP, Guess, Limited, Banana Republic, Victoria's Secret, Fleming's Prime Steakhouse & Wine Bar, Anthropology, JoS. A. Bank Clothiers, Bath & Body Works, Pier 1 Imports), Fitness Club at City Place
Guttenberg, A Place to Invest In, Work, Play and Truly Enjoy
Whether you've just started searchingor have been looking for a while, your search can end here.
If Bull's Ferry sounds like the kind of Guttenberg condominium community that would complement your lifestyle well, then contact me, Walter Burns.
I'll be happy to let you know about any available listings as well as answer any questions you might have.
In the meantime, please feel free to check out some of my Guttenberg condo buying tools, which have proven quite helpful to Guttenberg condo buyers just like you.

Are you thinking about selling your Hudson River condo? Be sure to click the graphic below and I will help you determine the value of your unit.

Content authored by Walter Burns
Map
Search nearby businesses, schools and more. Enter a business name or keyword and click search. Then use the arrows to scroll through your results.