Weehawken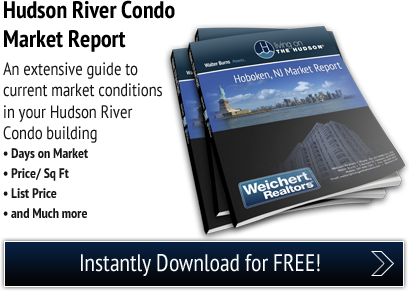 Henley on Hudson
| | |
| --- | --- |
| Price Range: | $550,000 - $3,000,000 |
| Sqft: | 800 - 3,000 |
| Address: | 2 Henley Place |
| City: | Weehawken |
| State: | New Jersey |
| Zip: | 07086 |
| Area: | Weehawken |
Full Details
Condominium Information for Henley on Hudson in Weehawken, New Jersey
Mini Market report of Henley on Hudson condos for sale. Update 5/16/13
Current Sales Data for Henley on Hudson Condominiums
For the period 01/01/2013 to 05/16/2013
Number of units sold: 6
Average sales price: $795,083
Average sales price per square foot: $488
Lowest price sale: $563,000(Unit 21 Sold on 1/11/13)
Highest price sale: $1,035,000 (Unit 30 Sold on 1/31/13)
Henley-on-Hudson Offers Magnificent Waterfront Living
Ever dream of waking up and looking out your window to views of the spectacular Manhattan skyline and Hudson River? If so, then Henley-on-Hudson is the place you want to call home. You will also appreciate the sweeping views of the Verrazano and George Washington bridges. It is close enough to enjoy all that Manhattan has to offer, but far enough to avoid the hustle and bustle of the city and just relax. Let me, Walter Burns, help you find the Hudson County home of your dreams at Henley-on-Hudson.
Amenities Unlike Any Other in Weehawken
If you are looking for a residence unlike all the others in Hudson County, then look no further. Henley-on-Hudson offers the following:

• Private screening rooms
• 2-zone heating
• Luxurious Tiled Master Baths
• English gardens
• European-inspired architecture
• Fireplaces (in select residences)
• Gourmet kitchens with state-of-the-art appliances and granite countertops
• Hardwood Flooring
• Modern technology for top-of-the-line security and home entertainment
Homes Available at Henley-on-Hudson in the Weehawken Real Estate Market
No matter what type of home you are looking for in New Jersey real estate, you are sure to find it at Henley-on-Hudson. Whether you are relocating to the area or just moving down the street, the luxurious residences to choose from include:

• Brownstones
o 3 or 4 bedrooms available
o 4-story living
o Private elevators
o 2-car garages
o Grand circular stairway
o Butlery in the Dining Room
o Gorgeous views from the floor-to-ceiling windows
o Garden terrace (in select styles)
o And all of the amenities listed above
o Prices start at $1,400,000
• Condominiums
o 1-2 bedrooms or 2 bedroom + den available
o Private master suites
o Open floorplan ranging from 881-1650 sq ft
o All the gracious amenities listed above
o Starting at $559,000
• Penthouses
o 2-3 bedrooms + den
o Open floorplans
o 2.5 bathrooms
o Spacious private terraces with spectacular views
o All amenities listed above
o Starting from $1,425,000
Conveniences for All Henley-on-Hudson Residents
The lucky Hudson County residents, who get to call Henley-on-Hudson home, can look forward to fabulous conveniences to make everyday life more luxurious. The wonderful conveniences include:

• The Club at Henley
o State-of-the-art fitness facility
o Locker rooms
o Yoga/Pilates rooms
o Swimming pool
• Children's Room with activities for learning and growing
• Concierge Services
• The Shops of the Riverwalk at Port Imperial nearby
• Port Imperial Park adjacent with a playground, soccer and football field, softball field and 16 acres of greenspace
• The Riverwalk at Port Imperial's dining, shopping, galleries and boutiques
• And so much more
Henley on Hudson is the Place You'll Want to Call Home
Whatever your budget and residential needs, there is something available for you at Henley-on-Hudson. From the gracious condominiums and penthouses to the stately brownstones, you will find something to suit your style and requirements.
If Henley on Hudson sounds like the kind of Weehawken condominium community that would complement your lifestyle well, then contact me, Walter Burns.
I'll be happy to let you know about any available listings as well as answer any questions you might have.
In the meantime, please feel free to check out some of my Weehawken condo buying tools, which have proven quite helpful to Weehawken condo buyers just like you.

Are you thinking about selling your Hudson River condo? Be sure to click the graphic below and I will help you determine the value of your unit.

Content authored by Walter Burns
Map
Search nearby businesses, schools and more. Enter a business name or keyword and click search. Then use the arrows to scroll through your results.