Jersey City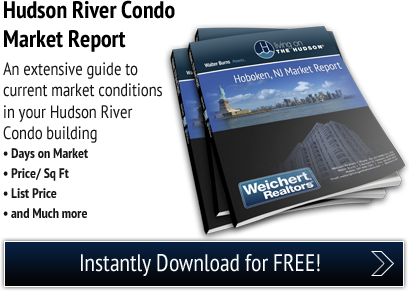 Gulls Cove
| | |
| --- | --- |
| Price Range: | $300,000 - $1,000,000 |
| Sqft: | 500 - 1,750 |
| Address: | 201 Luis M. Marin Boulevard |
| City: | Jersey City |
| State: | New Jersey |
| Zip: | 07302 |
| Area: | Jersey City |
Full Details
Condominium Information for Gull's Cove in Jersey City, New Jersey
Mini Market report of Gulls Cove condos for sale. Update 5/16/2013
Current Sales Data for Gulls Cove Condominiums
For the period 01/01/2013 to 05/16/2013
Number of units sold: 9
Average sales price: $446,444
Average sales price per square foot: $539
Lowest price sale: $310,000 (Unit 1322 Sold on 2/26/13)
Highest price sale: $798,000 (Unit 519 Sold on 1/11/13)
Distinctive Living Beckons from Gulls Cove in Jersey City
Looking for a distinguishing address within an urban setting? If so, then Gulls Cove, located between historic Paulus Hook and Van Vorst Park districts, is the place for you. With no visible parking structures and cozier cross-streets, this is one of the most desirable Hudson County condo buildings. No matter if you are just moving within the area or relocating to Hudson County, I can help you find your perfect condo-home.
Living at Gulls Cove Provides Easy Access to a Variety of Destinations
If you want to step right out your front door and have easy access to Manhattan and New Jersey hot spots then plan to make Gulls Cove your home. Owning a Hudson County condo in this distinctive building allows you to be close to:

• Hudson Bergen Light Rail System
• PATH Stations
• New York Waterway Ferry
• Water Taxi Service
• Entrance to the New Jersey Turnpike
• Holland Tunnel
• Newark Liberty International Airport (just 10 minutes away)
• Newport Centre Mall
• Liberty State Park
• Liberty Science Center
• Liberty Walk (1.3 mile promenade with spectacular views of the Bay)
• Liberty Landing Marina
• Ellis Island and the Statue of Liberty
• Manhattan's financial district
• Prime dining, shopping, cultural events and more
Opulent Residences Abound at Gulls Cove
World-class urban planner, Andres Duany, has help lay out the plans for this grand Hudson County condominium building on 80 acres of waterfront land. With 6,500 residences to choose from, you are sure to find something to meet your every need. As an expert Hudson County REALTOR, I can help you start your search. This sprawling development also features 1 million sq ft of hotel and accommodation space, 750,000 sq ft of retail space and 4.5 million sq ft of prime office space. The interiors may make you never want to leave home because you will enjoy:

• Over-sized windows for spectacular views
• Modern health and fitness facility
• Round-the clock attended lobby
• Concierge Services
• Rooftop Putting Green
• Gracious Kitchens (Impala black granite countertops, Kohler stainless sink, Whirlpool stainless steel appliances (upgraded cabinets and Kitchen Aid Architect Series appliances available)
• Spa-like bathrooms with ceramic Dal tile, soaking tub, oversized walk-in shower, Kohler sink and faucets, choice of vanities (upgrade of marble or porcelain tile available)
• Three levels of underground parking spaces
• Modern fireplaces in lounge area
• Anticipated ground floor retail of banking facilities, childcare, cafe, restaurant, newsstand and more
Why Wait Any Longer to Invest in the Most Envious Jersey City Address?
If Gull's Cove sounds like the kind of Jersey City condominium community that would complement your lifestyle well, then contact me, Walter Burns.
I'll be happy to let you know about any available listings as well as answer any questions you might have.
In the meantime, please feel free to check out some of my Jersey City condo buying tools, which have proven quite helpful to Jersey City condo buyers just like you.

Are you thinking about selling your Hudson River condo? Be sure to click the graphic below and I will help you determine the value of your unit.

Content authored by Walter Burns
Gulls Cove/Jersey City Real Estate News
Map
Search nearby businesses, schools and more. Enter a business name or keyword and click search. Then use the arrows to scroll through your results.